N3RD Media
With the rain coming and the rise in temperatures, Steve says "Now is the time to apply your crabgrass preventer".
Stop in and pick some up. We also have everything else you would need to make your lawn beautiful this… Continue reading →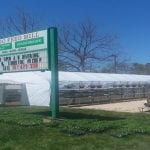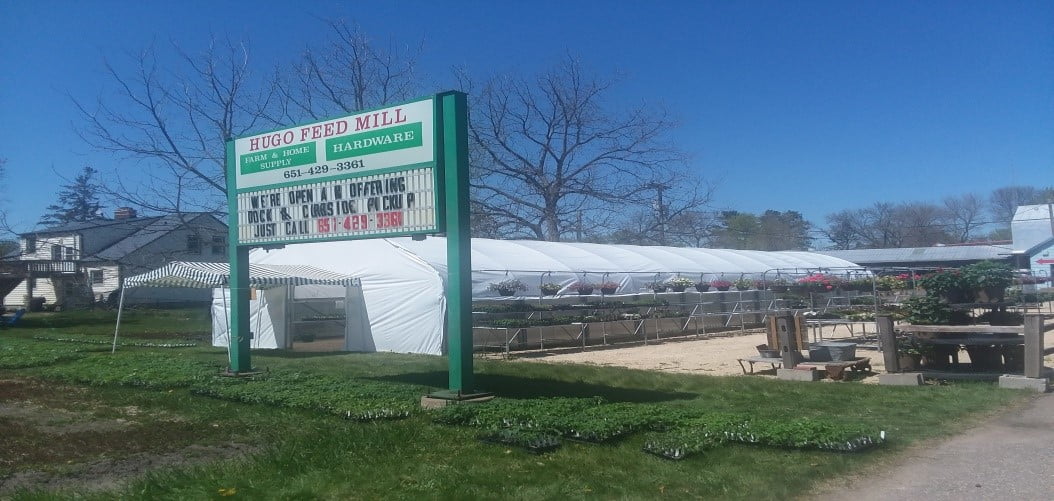 Due to the current circumstances, we have changed up the greenhouse a bit.
You are welcome to come into the greenhouse but if you are not comfortable with that we have curbside pick-up available.  For curbside or pre-ordering please… Continue reading →
Jim Perry packs a peck of peppers into his small St. Paul garden—12 varieties, 32 plants in 40 square feet in 2016. Steve Marier grows more than 650 plants each year for his own use, in many gardens and in… Continue reading →
HUGO — His friends call Steve Marier "Dr. Pepper."
The Feed Mill manager hesitates to call it an obsession, but Marier does admit to a fondness that borders on addiction for exotic peppers.
Growing your own vegetable garden can be easy, successful and satisfying when you have a plan.
Where do you have sun? What vegetables do you like? Are you going to preserve or consume the produce when it comes in?
When… Continue reading →